Having a durable and well-maintained roof is crucial to keep your home or business safe and comfortable. However, roofing projects can be risky and accidents can happen. It is essential to hire a professional and insured roofing company to perform any roof-related work. In this post, we will explore the significance of hiring an insured roofing company for your roofing projects.
Liability Protection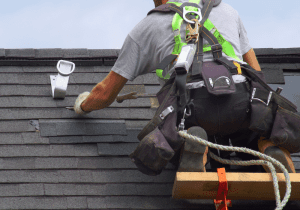 When you hire an insured roofing company, you are protected from potential liabilities that can arise from roofing work. If anyone gets hurt or any property gets damaged during the roofing project, the company's insurance will cover it. Without insurance coverage, you will be responsible for the damages, which can be expensive and overwhelming.
Workers' Compensation
Roofing work can be dangerous, and accidents can happen, especially with freelance, uninsured contractors. Whether the worker falls from a height or gets an injury from the equipment, the company's workers' compensation insurance will cover the medical bills and lost wages. Without this coverage, you may have to pay for the medical expenses and lost income out of pocket.
Quality Of Roofing Work
An insured roofing company is more likely to deliver quality work than an uninsured one. When a company has insurance coverage, it means they are committed to their work and reputation. In addition, they are more likely to follow the safety guidelines and regulations to minimize the risk of accidents.
Professional Roof Installation
Hiring an insured roofing company will give you peace of mind knowing that your property and workers are protected. You can enjoy the results of your roofing project without worrying about potential liabilities and damages.
Cost-Effective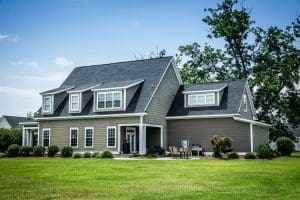 Although hiring an insured roofing company may seem more expensive than an uninsured one, it can be cost-effective in the long run. If an accident occurs during the roofing project, the cost of damages and liabilities can be much higher than the difference in the cost of hiring an insured company.
Hiring an insured roofing company is not only a smart decision but also a crucial one. It protects you, your property, and the workers from potential liabilities and accidents that can arise during the roofing project. We highly recommend hiring an insured roofing company for all your roofing projects. Armour Shield Roofing is a licensed, certified, and insured roofing company in London, Oakville, Mississauga, and surrounding Southwestern Ontario areas. Get in touch with our experienced roofers to get an estimate.
Armour Shield Roofing strongly discourages homeowners from going up and down ladders or doing repairs on their roofs. The accidents and fatalities sustained by untrained individuals are tragic and avoidable by calling a professional roofing contractor.