Top Characteristics of Good Roofing in Your Home
Good roofing is essential to every home or property. It keeps everything safe, secure and protected from weather and other hazards. It also adds a great look and feel to your house as well. In order to make sure that you are getting quality roofing for your home, there are several characteristics of good roofing that you should be looking out for. From materials used to installation methods and regular professional roof inspections, here's how you can ensure top-notch roofing on your property!
Quality of Roof Materials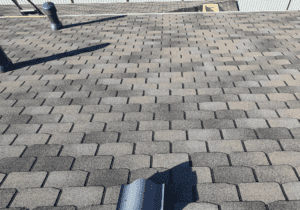 A high-quality roof is one of the most important aspects of home maintenance and preservation. Investing in top-tier roofing materials can ensure that your structure will remain reliably waterproof and protected from environmental threats for years to come. Top-quality materials can also be energy efficient, preventing heat transfer in summer months and reducing heating costs during winter seasons. Not only are these materials more cost-effective in the long run, but they also offer superior protection from harsh weather conditions such as rain, snow, ice, and hail. Whether you own a residential or commercial property, investing in a quality roof should always be a priority; this is why finding and working with a properly credentialed professional roofing company is extremely important.
Proper Roof Installation
Hiring a qualified roofing contractor to install your roof will ensure that it is properly sealed and waterproofed, so that you can avoid major structural and water damage in the long run. A lack of proper installation can lead to leaking, mold growth, and other problems that can affect you and your family's health. A contractor who is professionally certified will pay attention to details during the installation process to guarantee that all aspects of the roof are secured correctly. The right contractor will also provide a professional warranty in case repairs come up in the future. With their skills and knowledge in handling different roofing materials, you are guaranteed an installation job that will protect your home for many years.
Regular Maintenance Services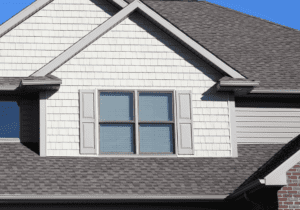 The condition of your roof can have a significant impact on the overall health of your house. Regular inspections and maintenance can help to ensure that any potential issues are identified as early as possible and addressed before they cause significant damage. Doing this also has the added benefit of keeping your roof in optimal condition, leading to a longer lifespan and less need for repairs and replacements of your roof. So don't put off getting those regular professional inspections done–they could end up saving you time and money in the long run!
It is important to hire a professional roofing contractor for your roof replacement or repair. This ensures proper installation and longest roof lifespan. With proper planning and care, you can enjoy your new roof for many years to come. Contact Armour Shield Roofing to get started on your roofing estimate.
Armour Shield Roofing strongly discourages homeowners from going up and down ladders or doing repairs on their roofs. The accidents and fatalities sustained by untrained individuals are tragic and avoidable by calling a professional roofing contractor.