Call the Roof Maintenance and Repair Specialists
Call Armour Shield Roofing right away if you notice any signs that your roof needs maintenance, wait no longer. Our certified, experienced team members will make a quick, reliable assessment, getting you an honest, transparent quote, and will get your roof properly fixed as soon as possible.
We are always committed to customer satisfaction.
Whether you need inspections or replacements, Armour Shield Roofing delivers quality services with a commitment to customer satisfaction.  Throughout our more than 26 years of service, we have developed customer loyalty by putting the property owners' time and budget requirements at the forefront, with an individualized approach to each case. This is why we can offer a 10-year workmanship warranty, and why we rank 5-star in Google review.
Roof Repair & Maintenance Services
For most people, their home is their biggest investment, and they care for it with pleasure, keeping up the lawn and other parts of the building. However, the roof can be easily overlooked and left without inspection – and that's when small issues can evolve into complex problems.
At Armour Shield Roofing, we have more than two decades of experience offering roof repair and maintenance services. We have helped many homeowners by not only repairing damage, but also by helping them extend the life of their roofs by inspecting them and catching potential issues early on.
How to tell if your roof needs maintenance? It isn't always easy, but here are a few tell-tale signs:
When you reach out to us to assess the necessary roof repairs, we will promptly visit your property to conduct an inspection based on your inquiry. After evaluating your roof's condition, we will provide you with recommendations. In most cases, our repairs are completed with minimal or no inconvenience to the homeowner.
Upon the completion of the work, we can create a long-term roof maintenance plan to help you prevent further issues and provide maximum protection for your home. We exclusively use high-quality asphalt and fiberglass shingles sourced from some of the world's top suppliers. Our team boasts extensive experience working on various roof types, ensuring that you receive top-notch service.
We only work with the best materials from top suppliers in North America, guaranteeing outstanding quality, just like your home deserves.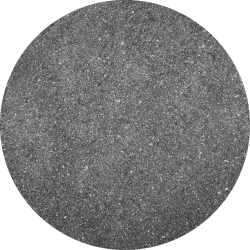 Asphalt Composite
Flexible and sturdy, this is one of the materials for roofing for a cost-effective and reliable service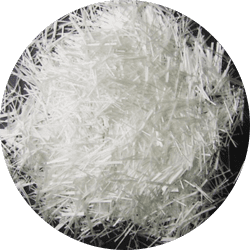 Fiberglass Laminates
For those looking for superior wind and weather protection, this product is the ideal choice, bringing outstanding resilience and an amazing look to your property
Contact Armour Shield Roofing Today
We have been proudly serving homeowners for more than 26 years, and we perform every roof inspection with great attention to detail, trying our best to locate potential issues in your roofing system. By using high-grade roofing materials, the latest equipment, and working only with highly trained and certified roofers, our services are second to none.
If you believe that you are in need of a roof repair, or if you would simply like to schedule regular maintenance to ensure your roof stays in great shape, contact us today. Our roofing company serves the Southwestern Ontario area – including London, Mississauga, Oakville, and surrounding nearby areas.
Contact Armour Shield Roofing today if you are looking for professional, certified roofers.
Residential Roof Repair Services
Professional Roof Repair Company