Get a Free Estimate on Soffit and Fascia Installation
Armour Shield Roofing is an excellent choice for cost-conscious homeowners looking to install soffit and fascia. Let our specialists come up with a free quote the perfectly meets your expectations and delivers exactly what you need for your home. Get in touch to find our nearest centre, and discover how Armour Shield Roofing can help.
Protect your home from water damage with Armour Shield Roofing's Soffit and Fascia
Soffit and Fascia Installation Services
Soffit and Fascia Contractors
At Armour Shield Roofing, we specialize in fortifying your home against water damage through our expertly designed soffit and fascia boards. These critical components play a pivotal role in shielding your roof and home's interior from moisture intrusion. The fascia board, running along the roof's edge, and the soffit, fitted snugly underneath, work together to form a resilient barrier against water.


Crafted with precision and available in various styles, our soffit and fascia boards not only strengthen your home's defense against water but also enhance its aesthetic appeal. They are engineered to withstand harsh weather conditions, effectively preventing moisture penetration, which can lead to costly damage.


With Armour Shield Roofing, safeguarding your home from water damage is our top priority. Our team of experts ensures that your soffit and fascia boards are professionally installed offering long-term protection and peace of mind.
Trust Amour Shield Roofing. Contact us today!
Quality Materials and Competitive Prices
To make sure you always get the best quality, we only work with the best suppliers in the country, the provide us with top-notch materials.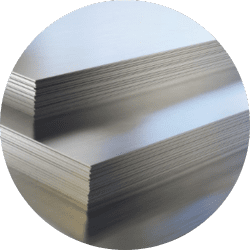 Aluminum
We are always committed to customer satisfaction.
Whether you need inspections or replacements, Armour Shield Roofing delivers quality services with a commitment to customer satisfaction.  Throughout our more than 26 years of service, we have developed customer loyalty by putting the property owners' time and budget requirements at the forefront, with an individualized approach to each case. This is why we can offer a 10-year workmanship warranty, and why we rank 5-star in Google review.