The Characteristics of a Great Roofing Company
When you need to replace the roof on your home, you need to do your research. Perhaps that's what brought you to this website in the first place. However, knowing how to choose the best roofing company comes before you research them.
Armour Shield Roofing strongly discourages homeowners from going up and down ladders or doing repairs on their roofs. The accidents and fatalities sustained by untrained individuals are tragic and avoidable by calling a professional roofing contractor.
Replacing your roof is one of the most significant investments you'll make for your home so you'll want it to go smoothly. Working with a reputable company you trust is the only way to ensure this happens. 
With dozens of roofing companies to choose from in London, ON, it can be tough to make a more informed decision.
Reliable Warranties and Guarantees:
A great roofing company stands behind their work and has a track record of doing so. The better the guarantee, the higher the likelihood that you'll receive high-quality work. There should be a warranty on both the materials and the workmanship.
However, be cautious of companies that haven't been in business for longer than 10 years but offer an incredible warranty. It's not uncommon for younger companies to overextend themselves on warranties and guarantees. Some day they may no longer be able to afford to adhere to their promises.
If you ever have a problem with your home's new roof, you want to be able to reach the company you worked with and have your concern addressed.
The Age of the Company Can Help You Decide:
A company's age can be a telltale sign of how reputable they are. Very few companies can say they've been in business for 25+ years and still provide reliable warranties. Another factor to consider is how long the employees have worked with the company.
Armour Shield Roofing has been in business since 1996 with a solid 5 star rating during which time we have proudly never received one complaint. We have an A+ Better Business Bureau rating and won their 2012 Business Integrity Award, acquiring the finalist position for two other years.
When you ask a roofing company to provide a quote, ask the representative how long the company has been in business and how long they themselves have worked with the company.
Lastly, make sure you are working with a company with employees and not just an independent contractor. They typically have lower pricing but sacrifice quality in materials, warranties and workmanship.
Easily Look up a Company's Community Reputation:
An excellent roofing company has a distinguished longstanding reputation in the community they serve. The best place to search for these companies is on the Western Ontario Better Business Bureau Website. You'll want to search "roofing company" in the search bar and make sure your location is set for London, Ontario.
Companies with an A+ rating have the best reputation in the eyes of the Better Business Bureau. These ratings represent the BBB's opinion of how the business is likely to interact with its customers, and standards are very high for achieving an A+ rating. You can also read customer reviews for each company through the Better Business Bureau.
Read Google Reviews and Their Website Testimonials:
Do your research online before deciding which company you'll have to visit your home for an inspection and quote. Online reviews and testimonials are an effective way to weed out companies you can't depend on or don't align with your needs.
It's tough for companies to fabricate reviews on platforms like the BBB, Facebook and Google. If you'd like to take it a step further, you can contact previous customers and inquire about their experiences for more details.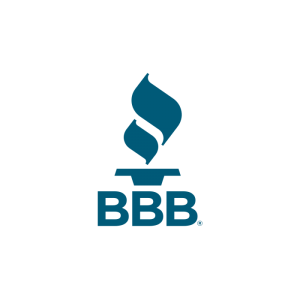 There Should be no Pressure During Your First Meeting:
If you've ever had a company out to provide a quote and they were a bit pushy, you remember how uncomfortable it was. If you feel pressure during your first appointment with a company to make a buying decision or sign something, you should be concerned.
Great roofing companies are almost always booked months in advance and never need to be pushy for sales. Replacing your home's roof is a significant investment, so you want to watch for warning signs like this. It's vital to work with a reputable company that has your best interests in mind.
A Quote or Estimate Should be Written and Detailed:
Armour Shield Roofing is transparent and shows you all the insurance, permit and licensing costs that are associated with your roofing project.
Make sure the quotes you get are written in a concise way, not vaguely or as a simple flat fee. A great roofing company should be able to provide accurate costs. Learn more by reading Armour Shield's blog post 'How Many Roofing Quotes Should I Get?'
It could be tempting to choose the lowest estimate or quote if you have a tight budget. Be cautious. The roofing companies and contractors offering very low rates may be cutting corners with product and workmanship quality to outbid competitors.
A lack of proper business planning is unsustainable, leaving you on your own down the road.
You can feel confident using us in the London ON area for any roofing associated work.
Please call Armour Shield Roofing at (519) 858 5044 or use our
Contact Form.
Armour Shield Roofing strongly discourages homeowners from going up and down ladders or doing repairs on their roofs. The accidents and fatalities sustained by untrained individuals are tragic and avoidable by calling a professional roofing contractor.