There is more to a quality roof than just the shingles and workmanship. A look at several types of materials that are available for replacing the roof on your home.
Armour Shield Roofing strongly discourages homeowners from going up and down ladders or doing repairs on their roofs. The accidents and fatalities sustained by untrained individuals are tragic and avoidable by calling a professional roofing contractor.
Some of these material products are shingles, tiles, underlayment, drip edges, water membranes and flashings. A roof's quality and lifetime are a reflection of the products that go into it. That's why you need to consider them when making your roof decision.
This article aims to educate you about these material products. We'll also list what you should consider for each product type to make a more informed decision.
This article is a great place to start if you're researching product options for a future roof replacement in London, Ontario.
Shingles are arguably the most essential material for a new roof. They're the exterior armour that everyone sees. 
There is a wide variety to choose from for a new roof. The main criteria we use to compare them are material cost, durability, appearance, and installation requirements. We will compare each shingle type below:
Asphalt shingles are one of the most affordable roofing solutions, which explains why they're so popular. 
Initial Cost: Low in comparison to other types
Durability: 10 to 30 years
Appearance: Two styles to choose from: Three-Tab Shingles and Architectural Shingles, each with a variety of colours
Installation Requirements: Depends on the type chosen and roof size
Aluminum, steel, copper, zinc and lead are all durable but expensive shingle options. 
Initial Cost: High in comparison to asphalt
Durability: 40 to 70 years
Appearance: Two styles to choose from: Three-Tab Shingles and Architectural Shingles, each with a variety of colours
Installation Requirements: Weighs less than asphalt, and installation is easy. It can sometimes be installed over an existing asphalt roof.
Slate roofs are less common these days for replacements. They're more standard with 20th-century homes but do offer a very long lifespan.
Initial Cost: High in comparison to asphalt
Durability: 75 to 200 years
Appearance: Have a unique look and a wide variety of colours available
Installation Requirements: Can only be installed on a pitched roof and takes 1-4 weeks to install
Clay tiles are made by baking moulded clay. The clay's density is determined by the length of time and temperature at which it is heated. 
Appearance: Colours range from shades of white, orange, yellow and brown
Installation Requirements: Clay tiles work best with roof slopes greater than degrees. 
We should also mention that clay tiles aren't ideal for cold climates like Canada.
There isn't a one size fits all shingle for homeowners in Ontario. That's because each homeowner's situation is unique. 
Some general things you should consider are:
1) How long do you plan on living in your home? This will determine how important roof lifetime is and how much you should invest.
2) How do you want your home to look? The material you choose will significantly impact the style of your home.
3) What is the climate? If you live in or near London, Ontario, you'll want to take harsh winters into account.
4) What are the weight limits of your home's structure?
Please read our blog, The Different Types of Roof Shingles and Their Applications, for more details on each shingle type.
For accurate pricing for a replacement roof please contact us for a no-obligation quote or call us at (519) 858 5044.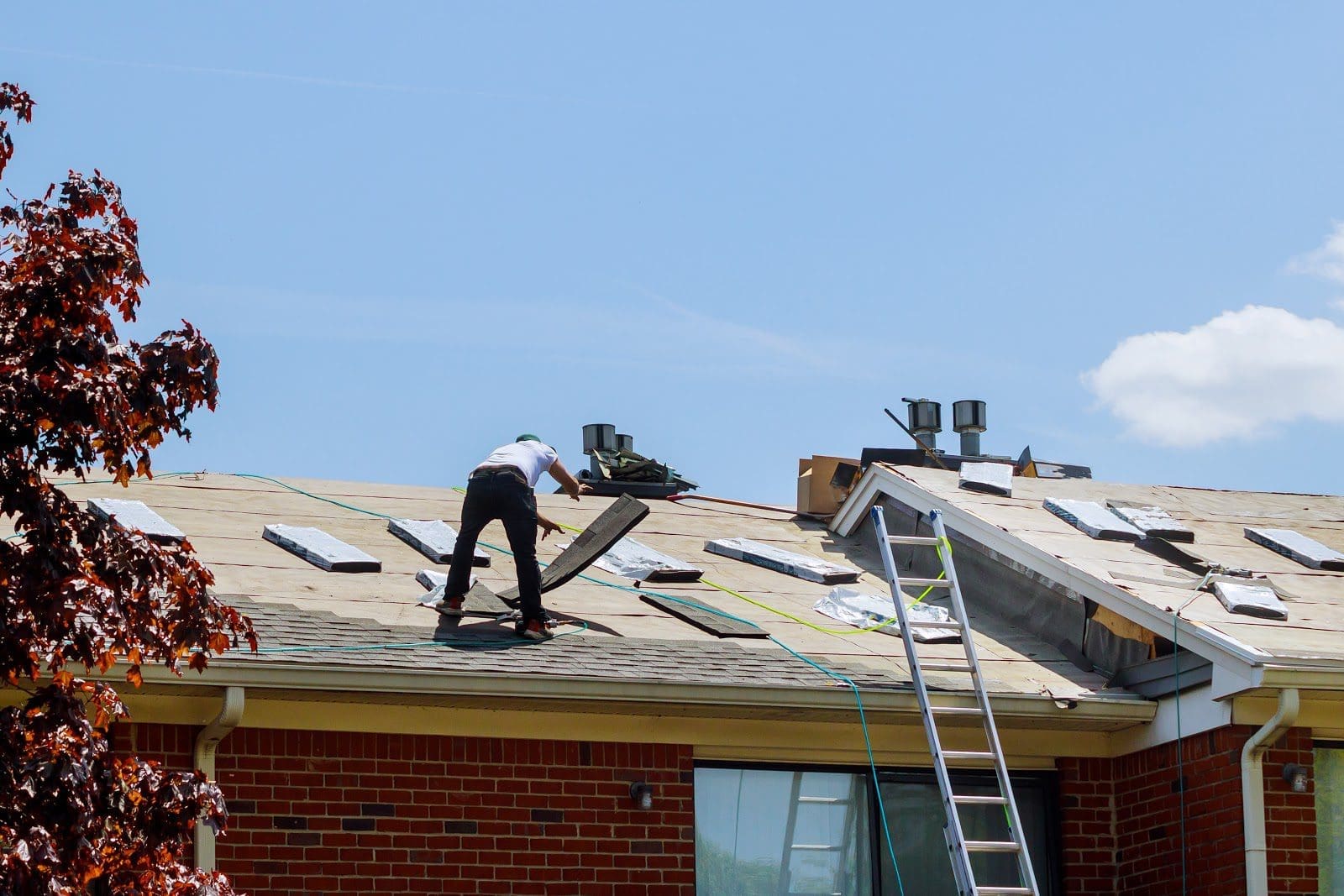 Roofing underlayment is often unseen yet is a crucial component of a residential roofing system. Underlayment is a water-resistant or waterproof material. It is installed directly onto your roof deck under all other materials.
It's like the safety net that protects your home's structure from the elements if the outer layer of shingles suffers damage. In climates like London, Ontario, underlayment is critical for high winds and ice damming.
There are three main types of roofing underlayment
This traditional underlayment is made of pulped paper and fabric saturated in asphalt. In addition to its water-repellent properties, asphalt-saturated felt improves the durability of a roof deck. 
Asphalt-saturated felts are affordable compared to the other options but have a relatively short life span of 12 to 20 years.
Rubberized asphalt underlayment:
Rubberized asphalt is much sturdier, consisting of rubber sheets. It's more flexible, which makes it ideal for climates that have both extreme heat and cold. Its main advantage is its elasticity, making it the perfect underlayment for regions that experience extreme heat and cold. 
Unlike other types, rubberized asphalt is adhered to the roof deck using specialty adhesives. Many homeowners prefer rubberized asphalt underlayment because it's completely waterproof.
Non-bitumen synthetic underlayment:
This type is the most popular among modern roof systems. They're made with saturated asphalt and hard-wearing plastics. 
They have an additional layer of fibreglass that provides greater tear-resistance and stability. This type is more versatile because roofers can use it with waterproofing products.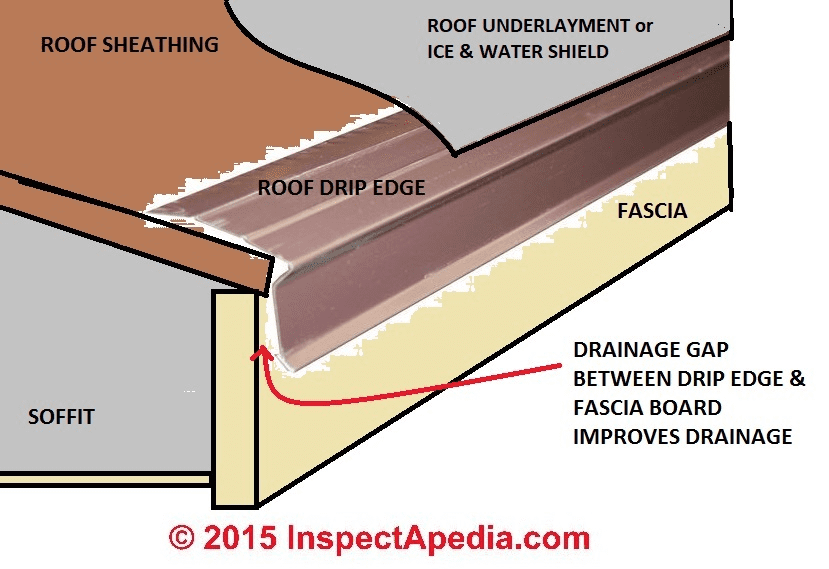 Drip edge flashing is another underrated part of an excellent quality roof. 
A drip edge is a non-staining and non-corroding material applied on a roof's edge. It gives water the ability to filter away from the roof system protecting it from water damage.
A drip edge's proper placement is on top of the roof's exterior cover directly between the sheathing and the fascia board.
They're sometimes excluded from roofing projects to save cost. Cutting this corner can be risky because even more costly damage can occur from water. We recommend drip edges for all roof systems due to the varying climate of London, Ontario.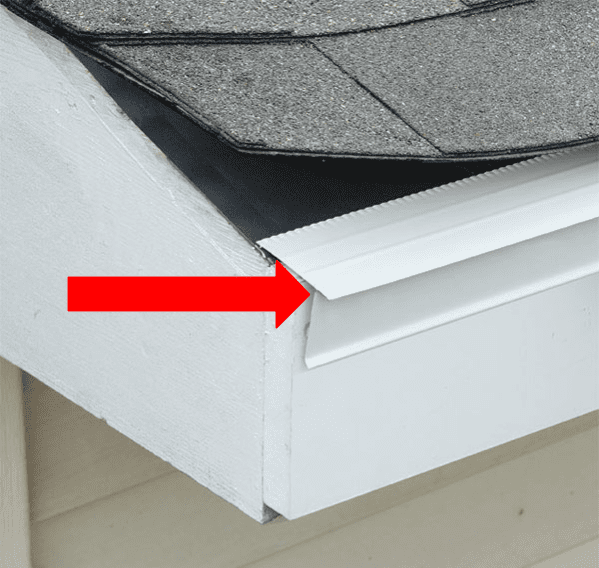 Some benefits of having drip edges on a roof are:
-Deters insects and small pests from settling between the fascia and roof deck
-Protects the roof's shingles and fascia from water damage improving their lifetimes
-Helps eavestroughs move water away from the home
-Guards the underlying roofline against damage in the winter months such as ice and snow damage, which could result in rotting
Drip Edge Material Options
Drip edges need to be able to withstand constant water contact for the full lifetime of your roof. Various plastics and metals are used for drip edge flashing. If the metal is corrosion-resistant or galvanized, both are acceptable under the London, Ontario building code.
The two most common materials for drip edges are:
Galvanized Steel: Steel with a protective zinc coating applied to prevent rust. A minimum of 24 gauge steel is recommended so that it can withstand strong winds. Galvanized steel is the strongest but most expensive material for drip edges.
Aluminum: The most common material used by homeowners. It's not as strong as steel but doesn't corrode. Aluminum drip edges also have a variety of colour options for precisely matching the rest of a home.
Vinyl, plastic, and fibreglass drip edges may also be available. However, these materials are better for other applications, such as above windows and doors.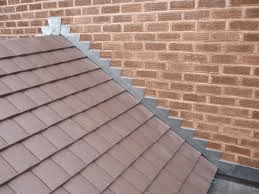 Aside from drip edges, there are several other types of flashings available for your roof. Like drip edges, these play a vital role in sealing vulnerable parts of a roof and redirecting water. As a result, flashings improve the reliability and lifetime of a roof system.
Most homeowners aren't aware of these roof flashing types because they're practically invisible after an installation. We will outline the most common types below:
Continuous Flashing: A long flashing piece protects the seam between a vertical wall and a sloped roof.
Step Flashing: This flashing seals seams where roofing meets a vertical structure like a chimney.
Kick-out Flashing: This type is used where the roof's bottom edge meets an adjoining, vertical wall. The shape of this flashing can vary depending on the angle required. 
Open Valley Flashing: Open valleys leave a roof's valley uncovered by shingles or tiles. This type of flashing is then installed over an ice and water shield to carry water off the roof easily.
Shingles/tiles, underlayment, drip edges and flashings are the primary products that make up a great quality roof. As shown in this article, there are many options to consider for each roofing product.
To go a step further, each of these products is available from several manufacturers. For the best result, we recommend selecting products that all come from the same manufacturer. This choice is best because the products are designed to complement each other when installed together.
Reputable roofing companies will be able to walk you through all the product options available for your home.
Selecting the right products for your new roof is just half the battle. You'll also need to consider the quality level of workmanship you want.
If you haven't chosen a company to work with yet, we recommend checking our blog: The Characteristics of a Great Roofing Company.
If you have any specific questions regarding the product types we've discussed, you can Contact Armour Shield HERE.
Armour Shield Roofing strongly discourages homeowners from going up and down ladders or doing repairs on their roofs. The accidents and fatalities sustained by untrained individuals are tragic and avoidable by calling a professional roofing contractor.